Electrolytic Manganese Metal Flakes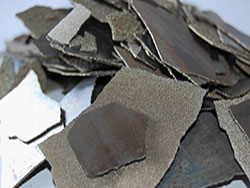 Metals are backbone of economy and are extensively used for the manufacturing of various industrial machinery, equipments and products. Every metal has its own unique properties and are required in a number of industries such as Pharmaceutical, Aviation, Steel, Automotive, Energy, Cosmetic, Packaging, Rubber and many more. Whateverkind is your industrial metal need is, Rajdhani Traders is your one-stop destination to cater your demand. Our top grade imported electrolytic manganese metal flakes highly valued for their quality and extensively used across industries.


Grade (S) Mn C S P Se+Si+Fe 99.7% min 0.04% max 0.05% max 0.005% max 0.205% max
Specifications
| # | Grade (S) | | | |
| --- | --- | --- | --- | --- |
| Mn | C | S | P | Se+Si+Fe |
| 99.7% min | 0.04 max | 0.05% max | 0.005% | 0.205% max |
Nickel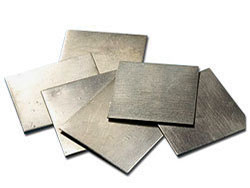 Nickel is a transition metal and naturally occurs extensively in the earth's crust although the majority of it lies within the earth's core so cannot be mined. It is a silvery-white lustrous metal & is the fifth most common element on earth. Nickel occurs most often with Iron and is commonly found in iron metereorites as the alloys kamacite and taenite. The bulk of the Nickel mined comes from two types of ore deposits; laterites and magmatic sulphide deposits. Nickel was first classified as a chemical element in 1751.

Chemical Name:
Nickel

Chemical Formula:
Ni

Synonyms
Nickel powder, Nickel flake, Ni, Spherical nano nickel, Conductive nickel, CAS 7440-02-0, Nickel spheres, Nickel flake, nickel foam, Nickel lump, Nickel pieces, Nickel pellets, Nickel slug, Nickel single crystal, Nickel foil, Nickel target, Nickel plate, Nickel gauze, Nickel wire, Nickel rod, Nickel tube, CAS #7440-02-0

Physical Properties
Nickel (Ni) metal powder, spheres, flake, lump, pieces, pellets, slug, single crystal, foil, target, plate, gauze, wire, rod, tube.

Typical Applications
1) Nickel is used in many industrial and consumer products, including stainless steel, magnets, coinage, and special alloys. It is also used for plating and as a green tint in glass. Nickel is pre-eminently an alloy metal, and its chief use is in the nickel steels and nickel cast irons, of which there are innumerable varieties. It is also widely used for many other alloys, such as nickel brasses and bronzes, and alloys with copper, chromium, aluminium, lead, cobalt, silver, and gold.

2) Nickel consumption can be summarized as: nickel steels (60%), nickel-copper alloys and nickel silver (14%), malleable nickel, nickel clad, Inconel and other Superalloys (9%), plating (6%), nickel cast irons (3%), heat and electric resistance alloys, such as Nichrome (3%), nickel brasses and bronzes (2%), others (3%).

3) In the laboratory, nickel is frequently used as a catalyst for hydrogenation, most often using Raney nickel, a finely divided form of the metal.

4) Nickel has also been often used in coins, or occasionally as a substitute for decorative silver. The American 'nickel' five-cent coin is 75% copper. The Canadian nickel minted at various periods between 1922-81 was 99.9% nickel, and was magnetic.


Grade (S)
Ni-99%, C-0.01%
Briquette (s):
Ni —97%min.
Bismuth Metal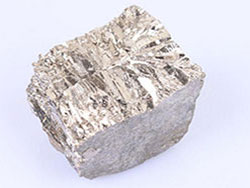 The most diamagnetic of all metals, bismuth is gray with a reddish tinge. While it is a poor conductor of electricity, bismuth has the highest Hall effect (greatest increase in electrical resistance when placed in a magnetic field) of any metal. Bismuth's thermal conductivity is lower than all other metals with the exception of mercury.
Chemical Name:
Bismuth
Chemical Formula:
Bi
Synonyms:
Bismuth metal powder, Bi, wisuth, bisemutum, bismuth, bismuth metal spheres, bismuth metal shot, bismuth metal tear drop, bismuth metal needles, bismuth metal pieces, bismuth metal lump, bismuth metal ingot, bismuth metal single crystal, bismuth metal rod, bismuth metal foil, CAS# 7440-69-9
Chemical Properties:
Purities available from 99% up to 99.9999%
Physical Properties:
Lump, single crystals, pieces, needles, shot, spheres, and powder as small as 20-100 nanometer
Molybdenum Metal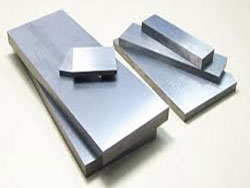 A dark gray or black lustrous powder, molybdenum was confused with graphite and lead ore before being recognized as a new element. The metal, silvery-white, is very hard, but is softer and more ductile than tungsten. Molybdenum has a high melting point, good resistance to corrosion, excellent wear and abrasion resistance, good electrical and thermo conducting properties. It is valuable for alloying, as it improves harden-ability and toughness of quenched and tempered steels.
Chemical Name:
Molybdenum
Chemical Formula:
Mo
Synonyms:
Molybdenum powder, Molybdenum plate, Molybdenum stick, Molybdenum sheet, Molybdenum foil, Molybdenum bars, Molybdenum rod, Molybdenum wire, Molybdenum tube, Molybdenum elemental, Molybdaen, CAS# 7439-98-7
Chemical Properties
99.7% to 99.999%
Physical Properties
Powder, foil, sheet, wire, rods, crystal
Typical Applications
Glass furnace melting electrodes, plate/ sheet, fabricated-to-print parts, furnace boats, catalysts, metallizing & spray wire
Chromium Metal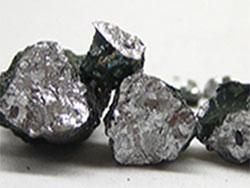 Chromium is a steel-gray, lustrous, and hard metal that finds wide use as a catalyst or in alloys. All chromium compounds have intense and varied colors. Chromium is used as a hardener in steel, for the manufacture of stainless steel and many useful alloys. It is also employed to give glass an emerald green color. Chromium does not oxidize in air, even in extreme moisture.
Chemical Name:
Chromium
Chemical Formula:
Cr
Synonyms:
chromium metal powder, chromium metal flake, chromium metal granule, chromium metal shot, chromium metal pieces, chromium metal chips, Cr, chromium metal cubes, chromium metal pieces, chromium metal single crystal, chromium metal sputtering target, CAS# 7440-47-3
Chemical Properties:
99%, 99.2%, 99.5%, 99.95%, 99.99%, 99.998%
Physical Properties:
Powder, flake, granules, shot, pieces, chips, cubes, single crystals, and targets.
Grade (S)
Cr-99.0%,AI-0.3%,C-0.02%,Fe-0.3%,Si-02%,S-0.02%
Cr-98.5%,.AI-0.3%,C-0.03%,Fe-0.4%,Si-OE3%,S-0.02%
Cr-98.0%,AI-0.3%,C-0.05%,Fe-0.8%,Si-0.4%,S-0.02%
Misch Metal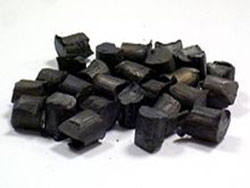 An alloy of iron with a mixture of the rare earth metals is known commercially as mischmetal. These vary in the number of rare earth metals used and the concentration of each.

Chemical Properties:
lanthanum rich, cerium rich, aluminum rich, etc.

Physical Properties:
Ingot, pieces, chunks, rod

Typical Applications:
Used as dope for non-ferrous metal, such as aluminium (Al), iron-chrome-aluminium (Fe-Cr-Al), et al. This is to increase the operating life of Fe-Cr-Al heating devices. It is also used to manufacture flints in cigarette lighters.

Classification:
Mischmetal (Rare Earth Metal) TSCA (SARA Title III) Status: Listed. For further information please call the E.P.A. at +1.202.554.1404

Mischmetal (Rare Earth Metal) CAS Number: CAS# 62379-61-7
Manganese Metal Briquette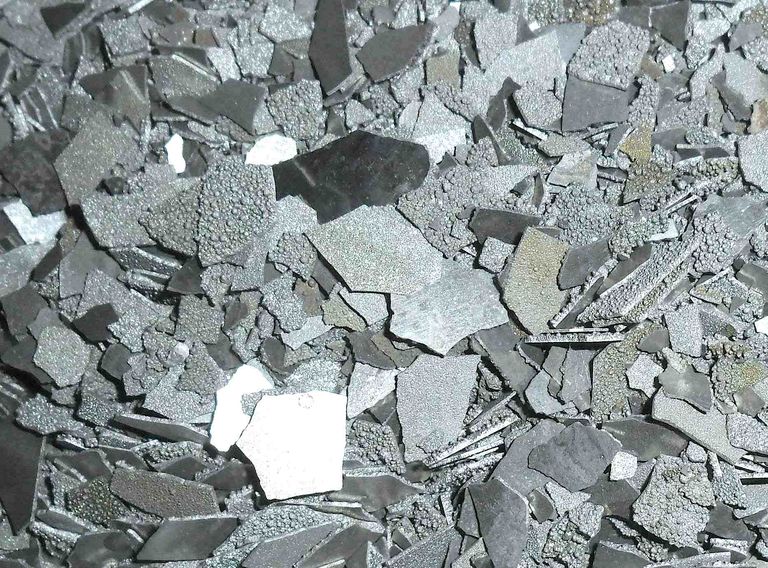 A lustrous, steel-gray metal, manganese resembles iron, but is harder and very brittle. In its pure form, it is too brittle to fabricate. Manganese is chemically reactive and decomposes slowly in cold water, more rapidly when heated. While pure manganese metal is ferromagnetic only after special treatment, it forms highly ferromagnetic alloys when combined with aluminum and antimony or copper. In steel, manganese greatly improves strength, wear resistance, hardness, and many other qualities.

Chemical Name:
Manganese

Chemical Formula:
Mn

Synonyms:
Manganese, manganese plate, Mn, manganese powder, manganese targets, colloidal manganese, elemental manganese, cutaval, ASTM A601, colloidal manganese, magnacat, mangan, nitridovany, tronamang, dienol, tripart liquid manganese, tronamang electrolytic manganese metal, CAS# 7439-96-5

Chemical Properties:
99.6% up to 99.99%

Physical Properties:
Powder, lump, pieces, plate, and sputtering targets